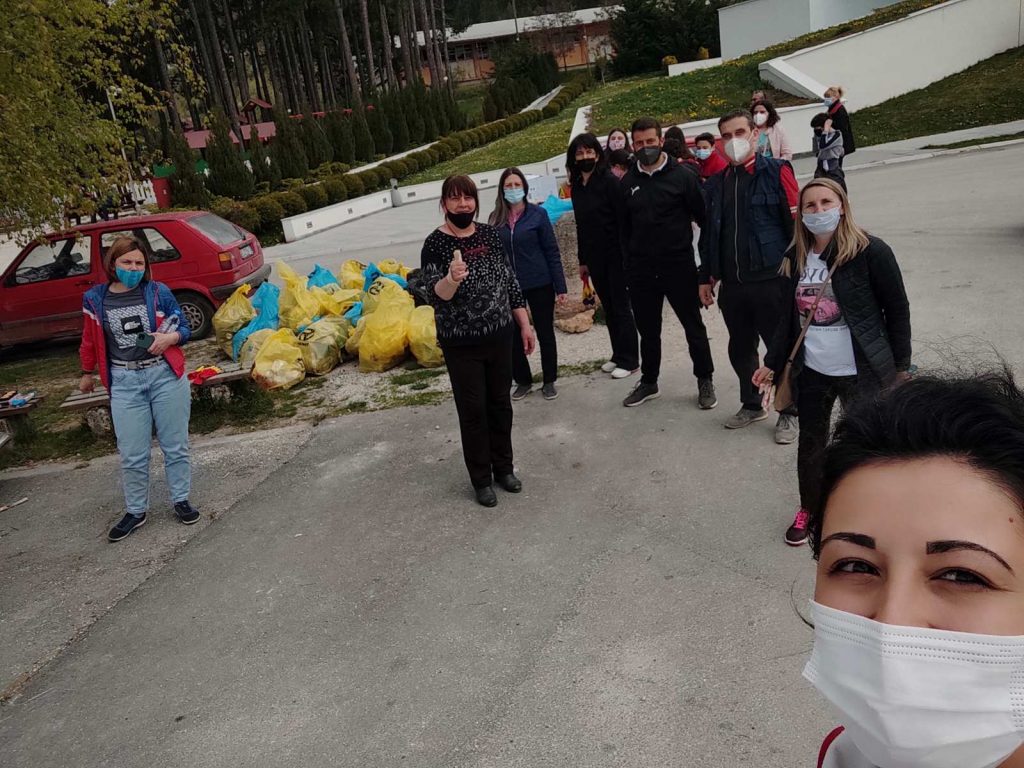 And here comes the report (with a little delay) for GENERALKA WEEKEND – DAY 3
Kruševo had their action already on Friday and everyone was there – we see all generations of citizens with those gloves and PAKOMAK bags roaming in their city and beautiful forests and recreation areas around the city. Especially the young stood our with ambition and dedication to bring the best out of their hometown by collecting the worst and bring it to a controlled circle of recycling!
In Kriva Palanka the "GENERALKA WEEKEND | Za Cisto Kako Doma Isto" was nothing less than a civil mobilization and a huge party! The EU day on Sunday additionally produced a wonderful momentum which has brought more than 300 people on the streets, into the forests, to picknick sites, the riverbanks and they cleaned! And how they cleaned. In the end of the action Krusevo looked more than a private British golf yard than a public place for normal citizens! Orchestrated teamwork in perfection between the municipality, NGOs, schools, private initiatives and the people of Krusevo! Impressive!
Strumica also celebrated the EU day and a great come together with NGOs and SONCHEVI PIONERI to join forces and clean the wonderful parks and impressive sites throughout the city of Strumica.