It is with great pleasure that we announce the winners of this year's GENERALKA ART competition in the name of our patron Pivara Skopje and our official partners Pakomak, Sparkasse Banka and Nula Otpad.
With more than 250 drawings we received, it was an almost impossible task for the jury to find the best three and we are still deeply impressed by the creative and visionary potential of our young generation.
It is our obligation as a society in our country to motivate and support the creativity of our young generation, if we want to have a future as a country and as people.
We have to create an environment for children to unleash their creativity, realize their visions, make them believe in themselves and convince them that anything is possible, if they just do it.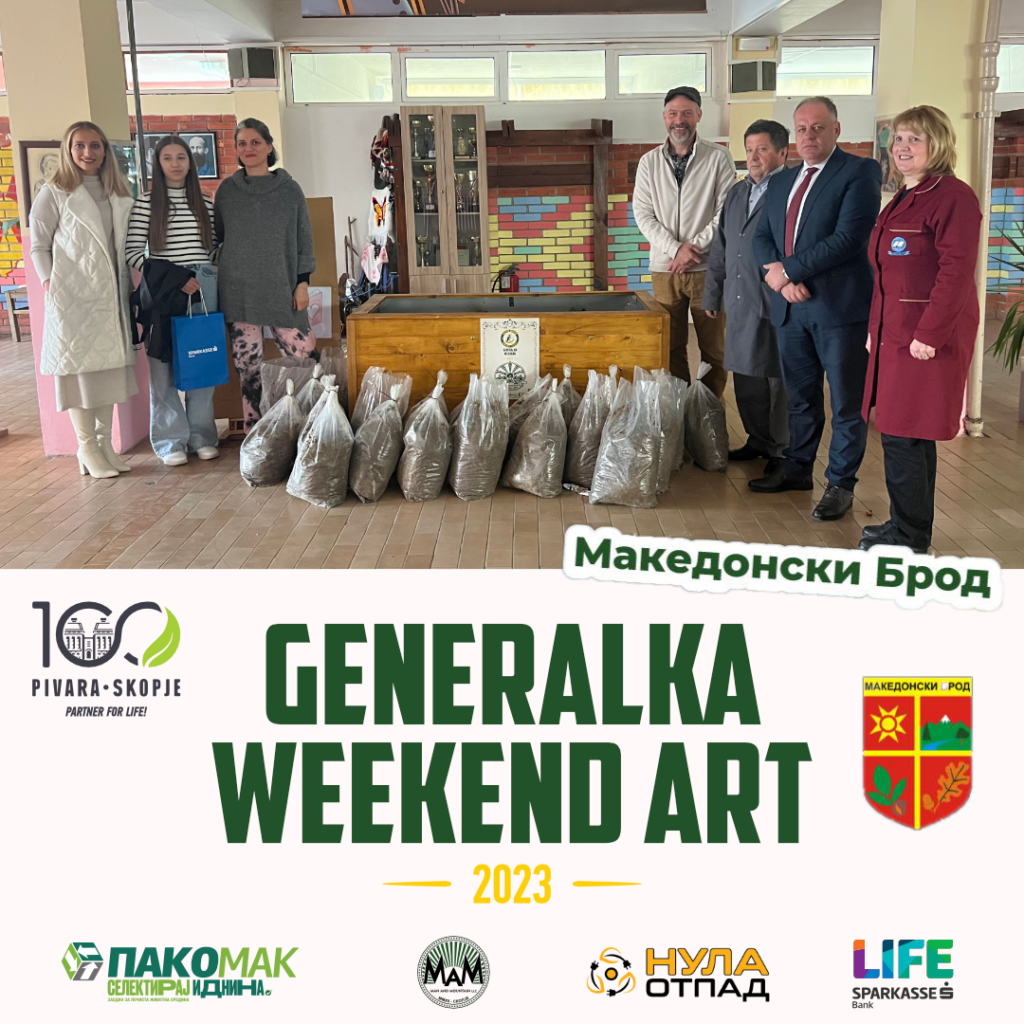 Strengthening the love in every young heart for their birthplace, for the mountains, forests, lakes, rivers, culture, food, music and with care and respect for all our citizens, together we can make all our dreams come true in Macedonia.
We are the ones responsible who have to encourage and give space to young people to achieve what they imagine, if we want to have a future.
For their imagination of their home in the future and how they want it to look like, we are awarding the following three artists:
Era Missimi ("Faik Konica" ODU, village of Odri, Municipality of Tearce)
Teodora Stankovska (OOU "Ilinden", Kriva Palanka)
Angela Stojkoska (Sveti Kliment Ohridski OOU, Makedonski Brod)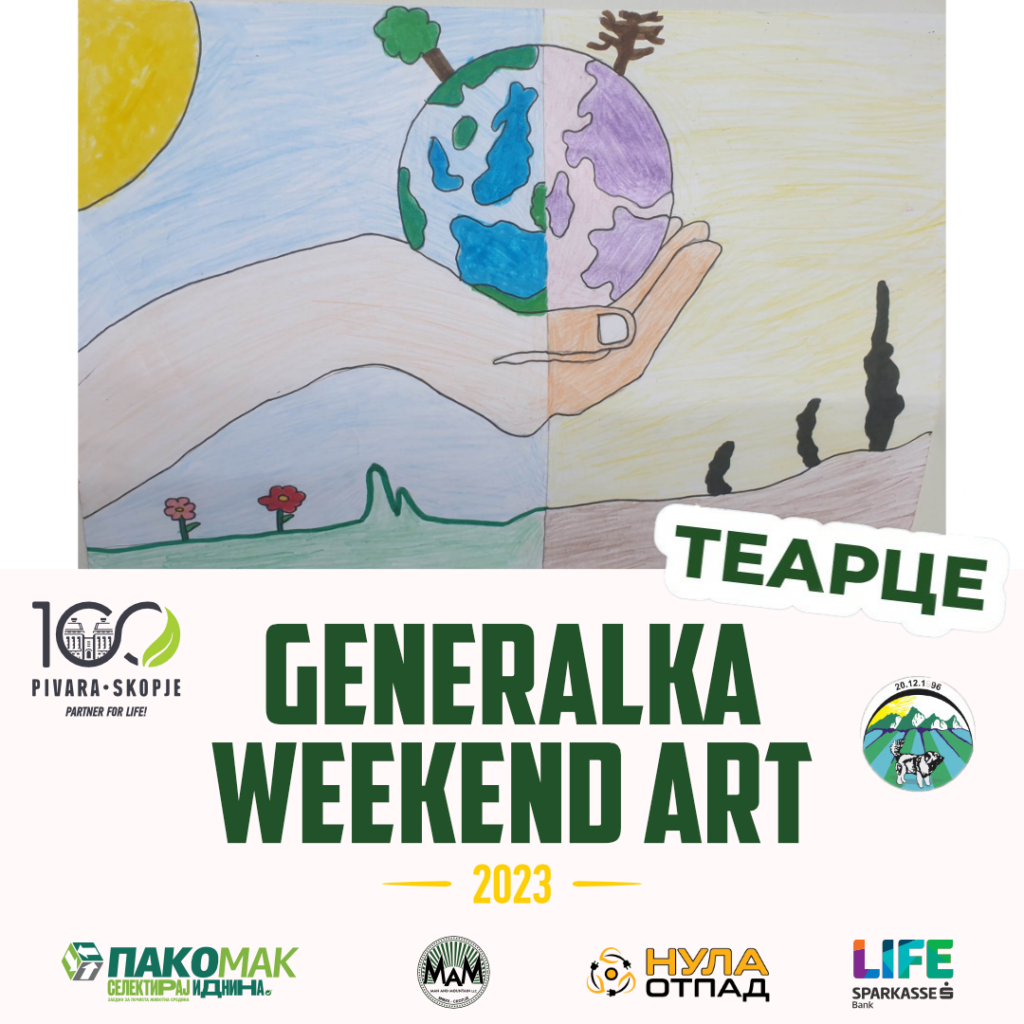 Our patron and our partners at GENERAL WEEKEND prepared a gift basket for each of our winning artists. But because our winning artists are also representatives of their communities, our partners decided to provide one large planter (Raised Bed) for each of their schools along with suitable soil and a collection of original indigenous seeds.
Children should learn how these plants grow, how they are planted, how they are cultivated and how the fruits are finally harvested.
After the first fruit harvest, the children learn how to extract new seeds and each child receives a seed and homework to plant at home.
Our children will be connected to the heritage of our culture by learning about how life was created and sustained in the older generations of our country.
We want to bring back that feeling of success when harvesting your own vegetables that you have grown with love and care.
This lesson is not only a lesson about growing vegetables, but also about finding your place in society and manifesting the ethics of how to turn your ideas into reality.
During the next days we will contact you all personally to arrange the delivery of the gifts and on behalf of our patron and our official partners we congratulate you all!
Thank you so much for sharing your vision for a better future with us.
Let's make it a reality!